NEW ITEM! CROCHETED COTTON CLOTHS!
PAYMENT AND SHIPPING: PRICES INCLUDE SHIPPING. You can use Paypal or a bank or credit card to purchase items directly from this page. Items are shipped in about 5 business days of ordering. Shipping to U.S. only at this time for sale items. If you would like to order more than one set/item, please email me at gemcloth@gmail.com and I will invoice you for the total. AMAZON GIFT CARDS ACCEPTED as full or partial payment for any of these sets. Please email me at gemcloth@gmail.com.
Crocheted Cotton Cloths ~ 3 for $10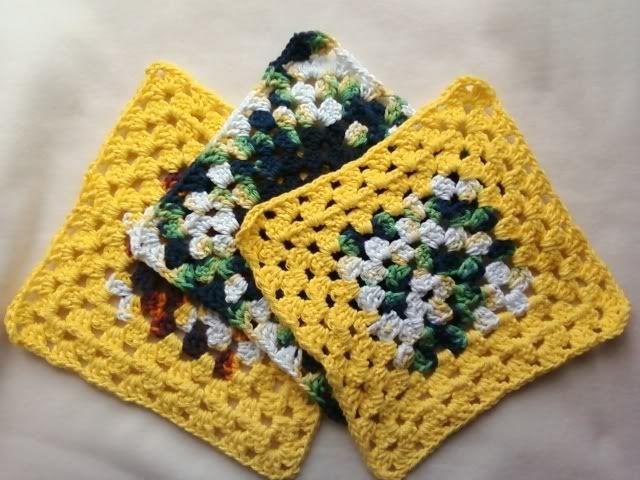 Perfect for any and all household and personal use! They make great cleaning cloths for the kitchen and bathroom, and are wonderful in the bath and shower. Crocheted by me with 100 percent cotton yarn. About 8 inches by 8 inches square. Granny square stitch. Variety of colors. At this time I am only offering this size and style in colors of my choosing. Photo is just an example.
$10ppd for 3, U.S.